Did you know...
An estimated 5 million cats and dogs are killed in shelters each year. That's 1 about every 6.5 seconds. (The Humane Society of the United States) Millions more are abandoned, only to suffer from illness or injury before dying. (Doris Day Animal League)
Follow Us
Support Animals In Need
Dogs Of A Good Society is a non-profit group, and we operate on generous donations from compassionate, animal-lovers like you. With your help, D.O.G.S. can be made possible to continue its efforts to help animals in need. Check out the many ways that you can support us below.
Thank you for your support!
Join Dogs Of A Good Society and help us make an impact in the animal community and your community today! Become a sustainable partner by donating on a monthly or however you would like basis. All it takes is $5 a month to make a positive impact in the lives of animals.
Be the drive behind our mission to assist animals in need here in Minnesota. With your kind generosity, we can make a difference for one animal at a time. All of our proceeds go directly to helping animals. There are a number of ways you can Join the Pack and support us:
Sign up with your employer through YourCause,
Sign up with your employer through Benevity or other engines. Don't forget to check for employer for matching donation. Every penny counts!
Sign up via Paypal (below) and donate on a monthly basis. Be sure to check the box under "Make This Recurring (Monthly)" when you make your payment!
Donate via PayPal by using the button below.
Donate by purchasing items on our Amazon Wish List by clicking the button below.
Or you can support us by selecting Dogs Of A Good Society as the charitable organization you would like to support at AmazonSmile. Every time you shop, Amazon will donate 0.5% of the price of eligible AmazonSmile purchases to D.O.G.S. to assist animals in need. Get started below.
Download the WolfTrax app and select "Dogs Of A Good Society" as the organization you would like to walk for and support. Use the app every time you walk, run, or bike with your dog to raise funds for D.O.G.S. No dog, no worries. You can still use the app and choose "Walk for Cassie" as your virtual dog.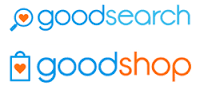 Support Dogs Of A Good Society by signing up at goodsearch. To raise money for D.O.G.S., simply register and choose "Dogs Of A Good Society" and start searching the Internet using goodsearch.com. You could also do the same by shopping online at goodshop.com.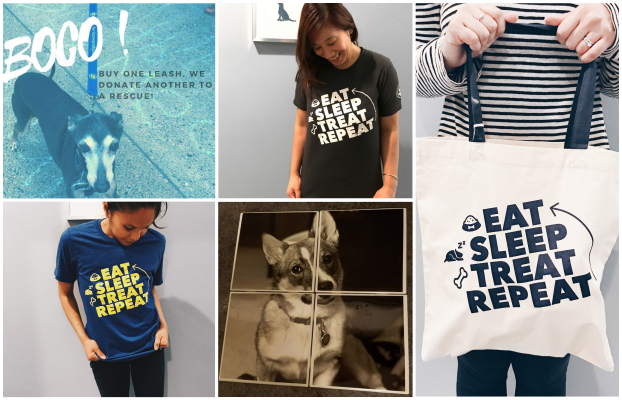 D.O.G.S. Tough Paracord Leashes $20, BOGO (Buy one, GIVE one) - Buy a D.O.G.S.'s leash and we will give one to a local rescue or shelter. Proceeds go to assisting animals in need.

Eat. Sleep. Treat. Repeat. Totes $15

Eat. Sleep. Treat. Repeat. Tees $25 - Available in Blue, Pink, or Gray.

Custom Coasters $20 for set of 4 - Send in your high resolution photo.
Contact us at info@dogsofagoodsociety.org to score one of these goodies today!
Contact D.O.G.S. Directly
There are several ways to contact us to make your donations.
Please check back for D.O.G.S. gear, fun things, & more! Proceeds support our efforts to help rescue and shelter animals.
A Thank You to Our Supporters
THANK YOU to our supporters in helping make D.O.G.S.'s come to life!
Website design by Milen C. Haung
Logo by Simplyvonne
Fundraising help by:
So Good Asian in the Mpls Skyway
Hot Comics in New Hope
Cheung's Tailor in Blaine, MN
We are grateful for their talent, skills, and kindness in helping D.O.G.S.